Cordyceps wine is a premium product used to support cancer treatment, improve immune resistance, improve physiological status, … Because it brings many good uses for health. so the price and quality are also very high. Besides, Cordyceps wine can be a special gift for relatives, friends and colleagues. The printing of Cordyceps wine boxes enhances the product's value, increases the luxury of the product.
Cordyceps wine box plays the role of storing and preserving, ensuring the criteria of a firm and safe fit for the product.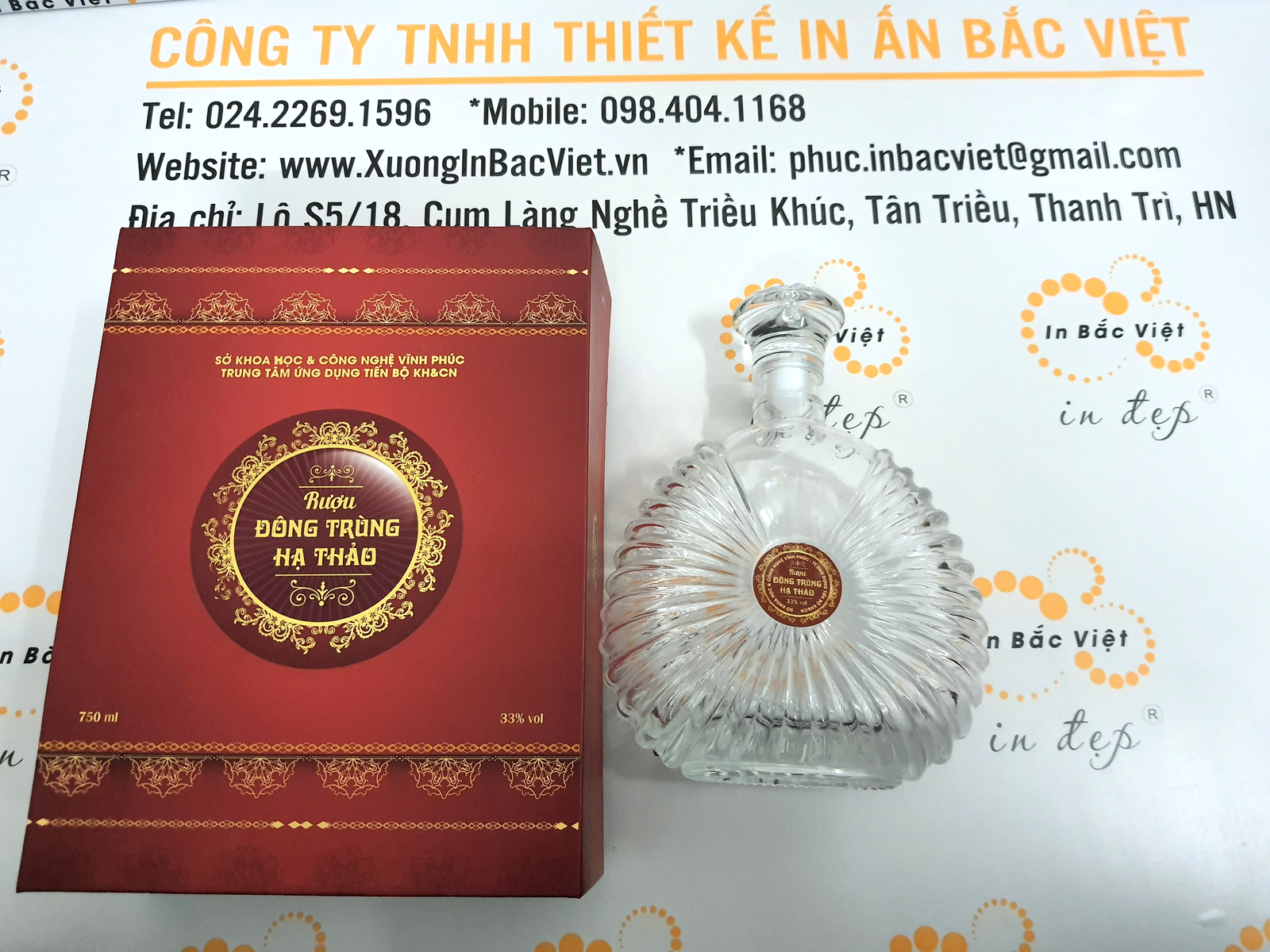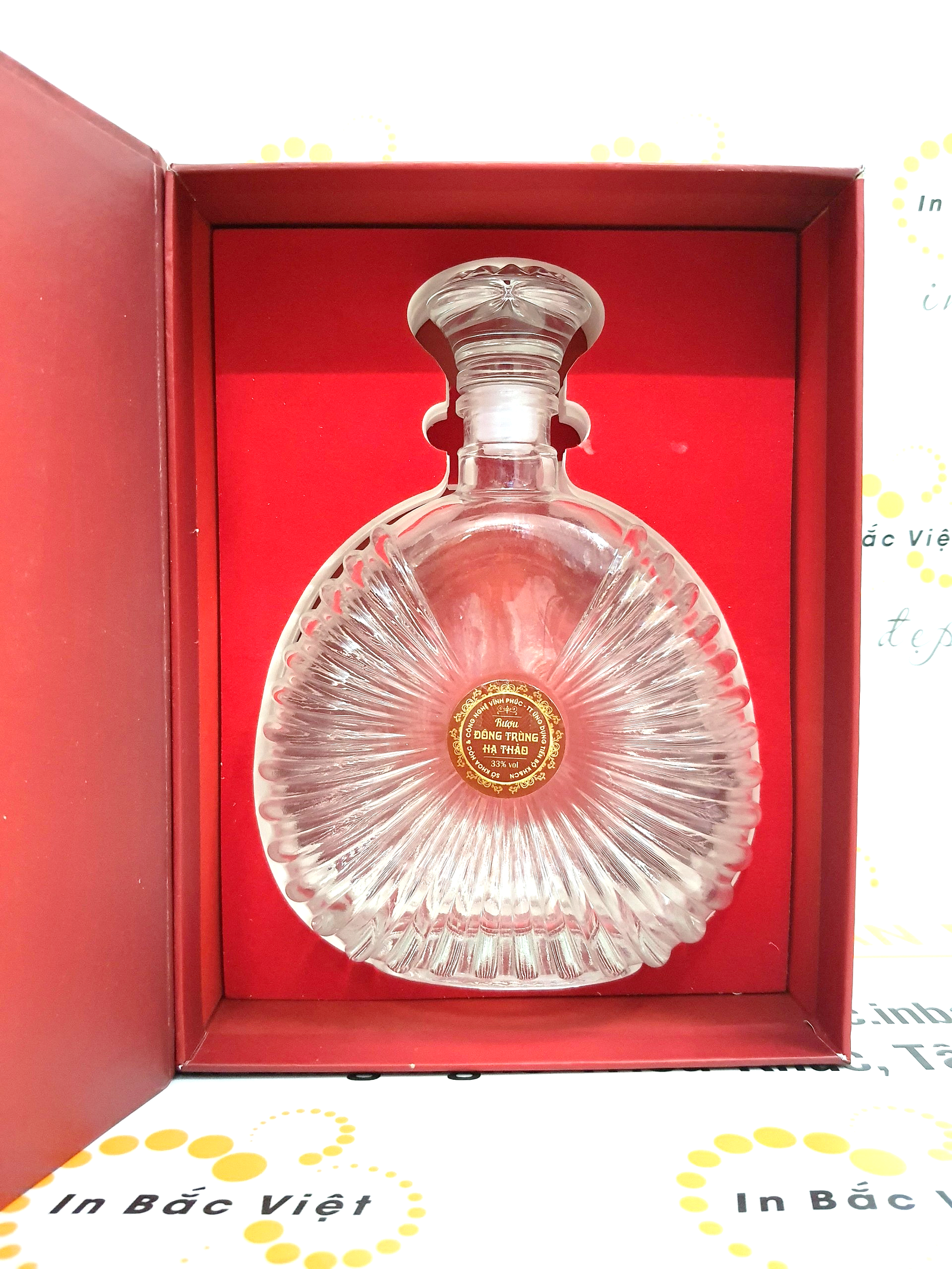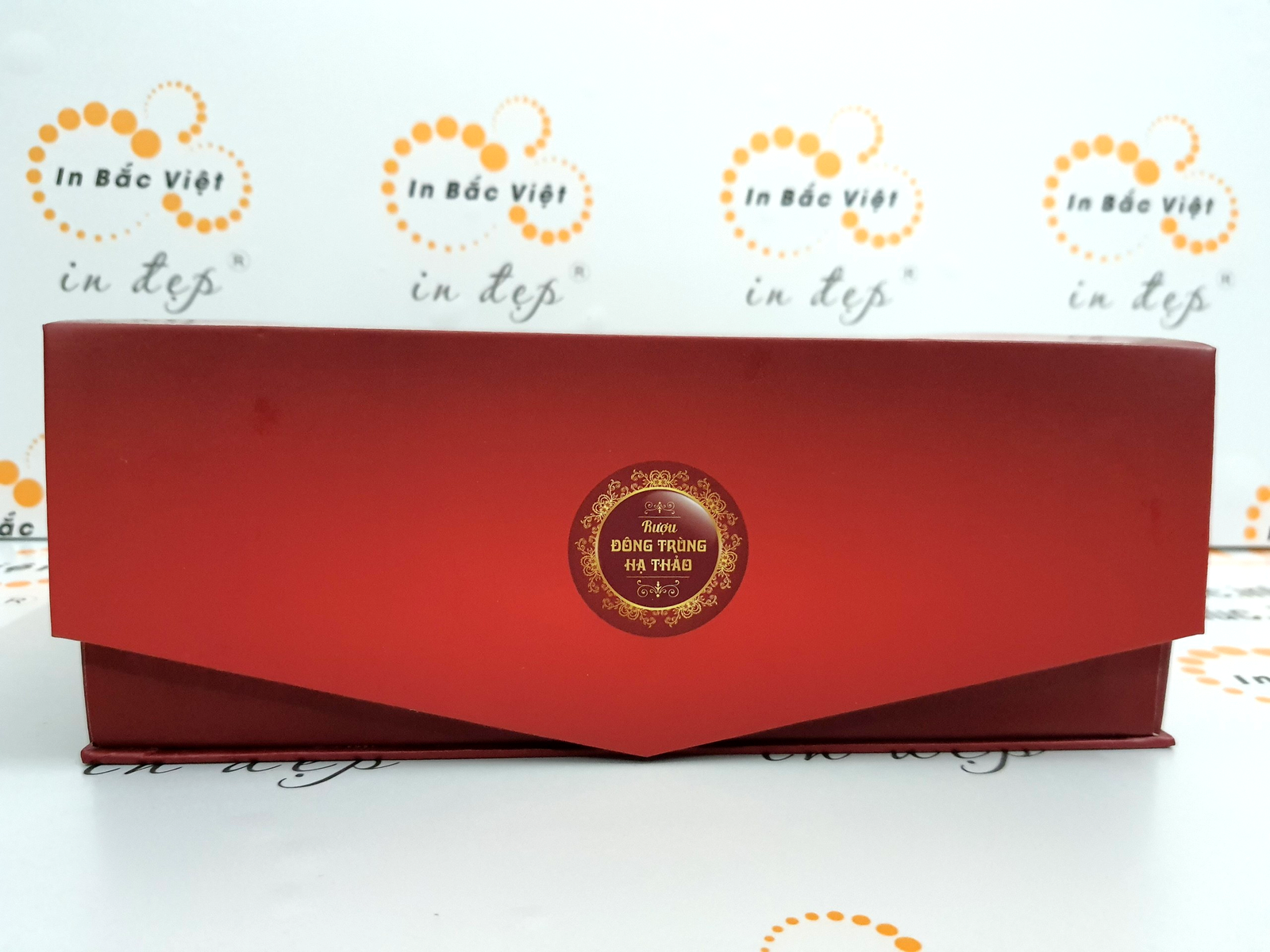 Printed wine box in North Vietnam Design and printing Ltd., Company
Many customers who come to us have many similar questions and questions, to save time, we will answer some frequently asked questions of customers:
No paper box design yet?
Coming to Bac Viet Print, customers will be consulted and designed by our staff for free. You can change and edit content, images as you like until you feel satisfied.
How long does it take to process the paper box?
Depending on the quantity, structure and quality of the box, the processing time should be about 7-15 days from approval of the design file.
Is it possible to print this size?
We process wine containers of all sizes and requirements of customers.
No wine paper box size?
In case the customer does not have the size of the wine box, please send the sample of the wine bottle to us so that the design is calculated and the size is most reasonable.
How much is this box?
The cost of a wine box depends on the size, quality and quantity of the box, the cheaper the printing, and vice versa.
North Vietnam Design and printing Ltd., Company
Specializes in products to print high quality hard box, print paper bags, print paper boxes, print carton – corrugated carton box, print decal – stamps – labels, catalog …
Hotline:098.404.1168 – 0964.22.6899
Mail: phuc.inbacviet@gmail.com
Website: https://hanoipackaging.com – https://xuonginbacviet.vn – https://intemhanoi.vn