WHAT BENEFITS OF BOX?
Standard, beautiful, close-priced hard box printing is attracting a lot of attention, especially companies, business units of cosmetics, jewelry, tea, wine or confectionery and other high-end products. Hard boxes act as carton boxes or soft paper boxes, but with higher costs because of the benefits that it offers below:
The hard box is better able to protect the product inside from the effects of the transportation and the negative effects of weather than the soft box.

The first factor that makes the product attractive to viewers is the elegance and classy expression. Therefore, products that are arranged in cardboard boxes are often appreciated. Making hard boxes helps you increase sales thanks to their elegance and eye-catching, creating trust for customers.

In addition, when using regular soft boxes, you will have to use additional product packaging, but if you use hard box printing, you may not need to print more product packaging to save costs.

Finally, on special occasions, gift boxes are often used as high-end gifts to elevate their status and meaning.
From these things will make a good impression and be remembered more easily by customers. High-grade hard box printing uses modern technology, the paper quality used is high-end paper to bring customers the most meticulously created and beautiful hard boxes.
WHERE SHOULD I PRINT THE HARD BOX?
There are many hard box printing companies that you can find especially in Hanoi but finding a printing facility with good quality and competitive price will make you fret and consider a lot. North Vietnam Design and printing Ltd., Company is one of the leading units in the prestigious printing field in Hanoi and is trusted and sought by customers to cooperate.
A good design team helps you design the box not only beautiful, luxurious but also unique to impress customers.
Print sharp colors, beautiful photos thanks to modern printing technologies and machines.
There are a large team of managers and staff, working professionally.
Meet all requirements of design quality, production quality, quantity more or less.
Production on schedule, on time delivery.
Here are some pictures of high-end hard boxes manufactured North Vietnam Design and printing Ltd., Company: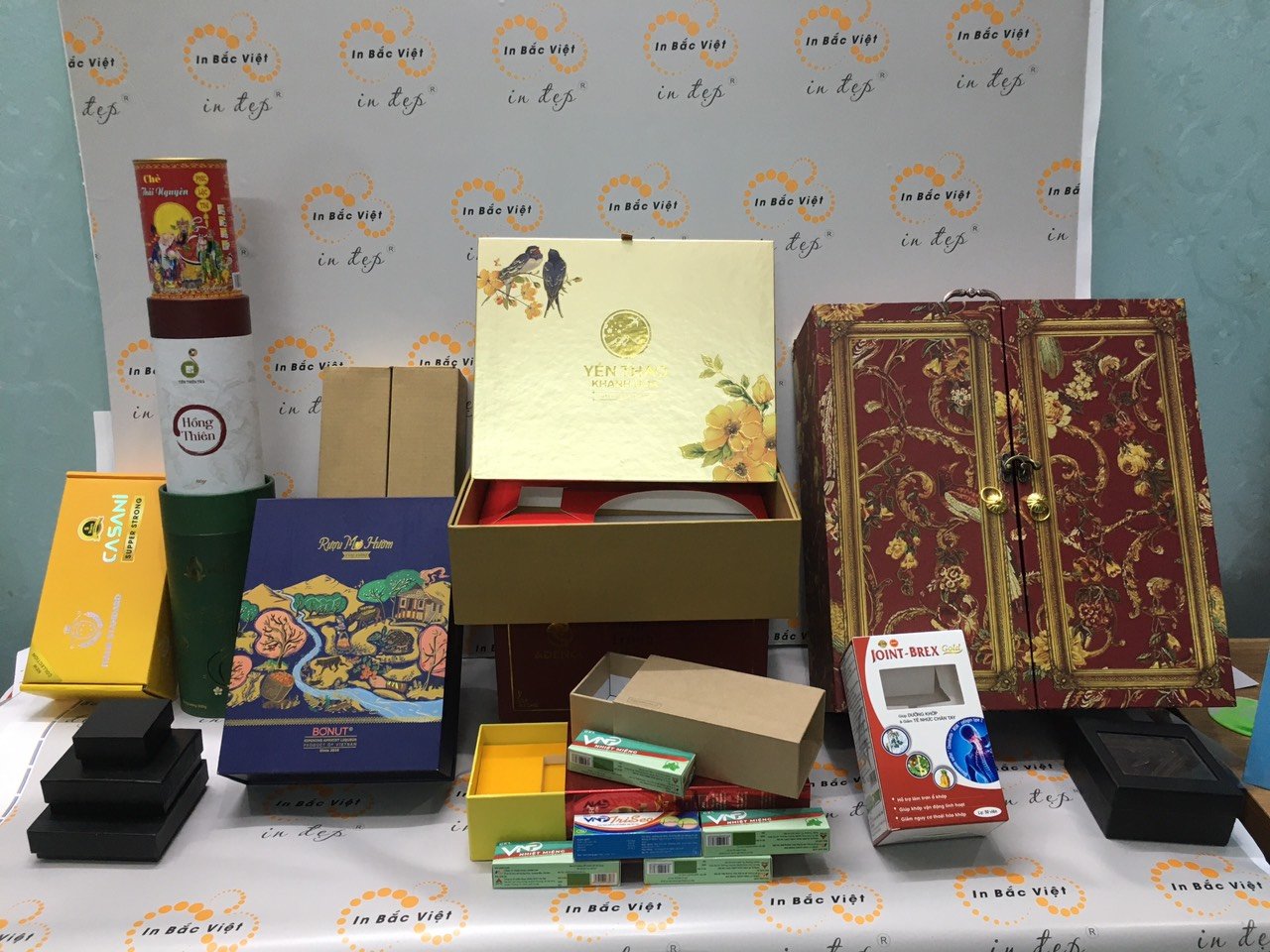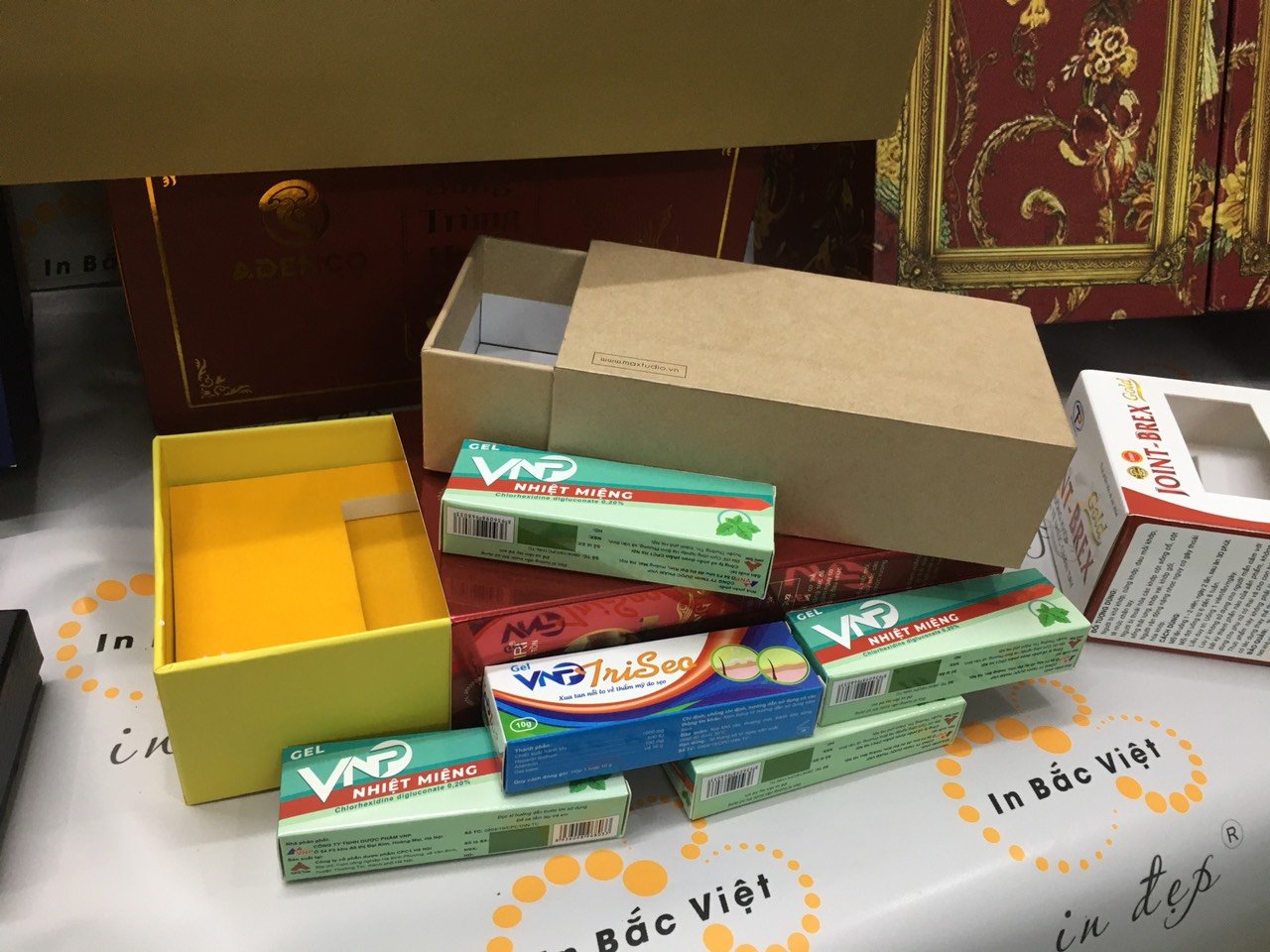 WHAT ARE THE BENEFITS OF CUSTOMERS WHEN COOPING WITH NORTH VIETNAM DESIGN AND PRINTING LTD., COMPANY?
Not only bring comprehensive printing solutions to our customers, but we also value practical benefits, develop good pricing policies, and the most attentive customer care services. 
When ordering North Vietnam Design and printing Ltd., Company, customers will receive many benefits such as:
Print as much as cheap, with the policy of prioritizing big customers, loyal customers of the company
Free consultation and hard box design
Diversify models and forms to meet customers' needs Closing finished products as required
We will calculate quantity flexible with volume of container, to saving cost shipment.
We have good logistics agency, so we can delivery packagings to your place.
Contact us for a free consultation !!!
North Vietnam Design and printing Ltd., Company
Hotline:098.404.1168 – 0964.22.6899
Mail: phuc.inbacviet@gmail.com
Website: https://hanoipackaging.com – https://xuonginbacviet.vn – https://intemhanoi.vn