Are These Top 5 Booth Essentials in Your Trade Show Kit?
A successful trade show experience doesn't happen by accident.
You need to plan, prepare, and define the purpose of your brand's presence among colleagues, competitors, and customers.
It can be taxing.
So why even go at all?
According to Writers Block Live, "Over 90% of those who visit trade exhibitions say they are looking for new goods and services."
You don't want to miss out on those opportunities.
Besides, if you're looking to exceed sales targets, expand your reach, and build profitable partnerships, then trade shows, expos, fairs, and markets are worth your time and effort.
And because they are, it's not enough to just be… there.
Here are 5 booth essentials to ensure your presence is recognized, remembered, and relayed to more potential shoppers.
1. Vinyl Banners
Signs and banners let you own your booth space. They can function as both branding and design tools that can transform your spot into a prime destination on the expo floor.
While there are several signage options available, vinyl banners continue to be a display staple. They are versatile, durable, reusable, completely customizable, and cost-effective.
In settings bustling with competition, a well-designed banner is your first line of defense against fading into the background.
Customize yours with head-turning artwork to enhance your setup's visibility and foster interest from attendees. And if you're set up outdoors, from passing traffic, too!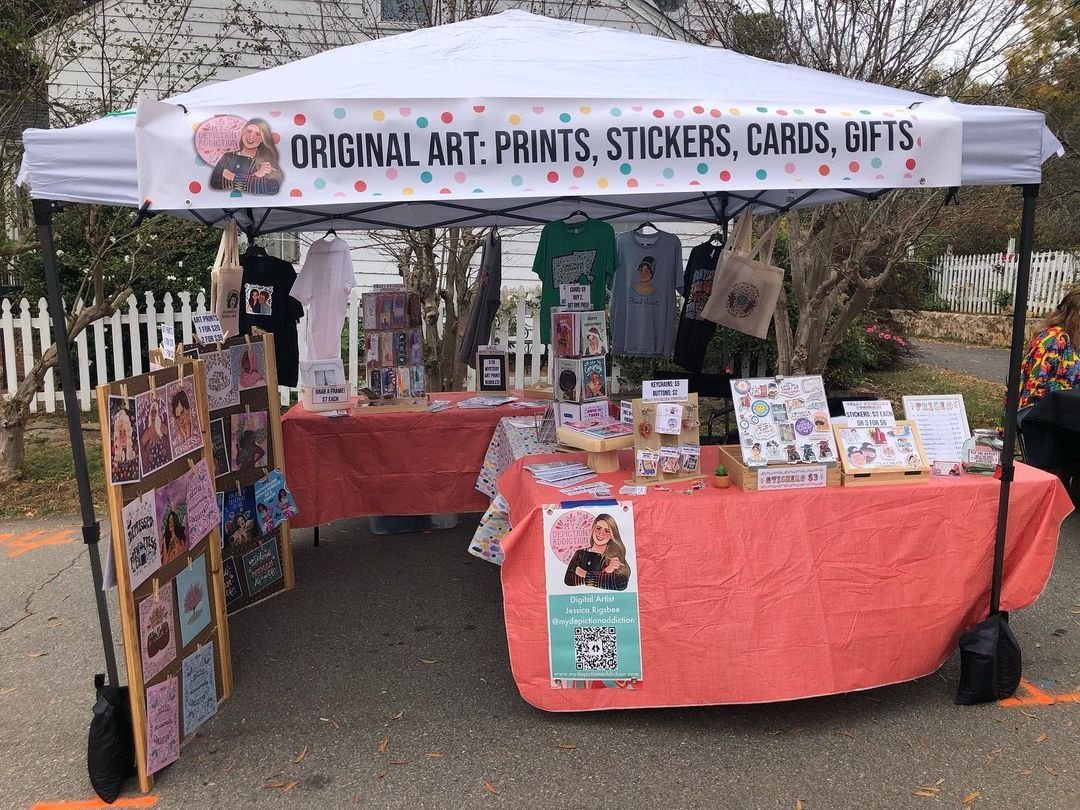 Tip: Announce your presence at an event through your social media channels. Post your announcement weeks in advance so interested goers can save the date. Publish reminders through teasers like a vinyl banner unboxing reel and other behind-the-scenes content.
Pre-show promotions help encourage your followers to swing by your booth and check out your products in person. And hey, they might even bring their friends, too.
2. Business Cards
The signs worked! You have people swinging by your booth. What's next?
Whip out your business cards, it's time for memorable introductions!
Trade shows and similar events are perfect environments for networking. You can encounter new leads, potential investors, and if you're a content creator, a possible collaboration in the future.
While digital contact swaps can save you money on printing, it would be a shame to waste face-to-face interactions without a tangible representation of your business.
Although, there's really no need to choose one over the other when both can work to your advantage.
Strategic business card designs capture the essence of your brand and prompt your audience to check out your online profiles.
You can even make it interactive by adding a QR code to your design.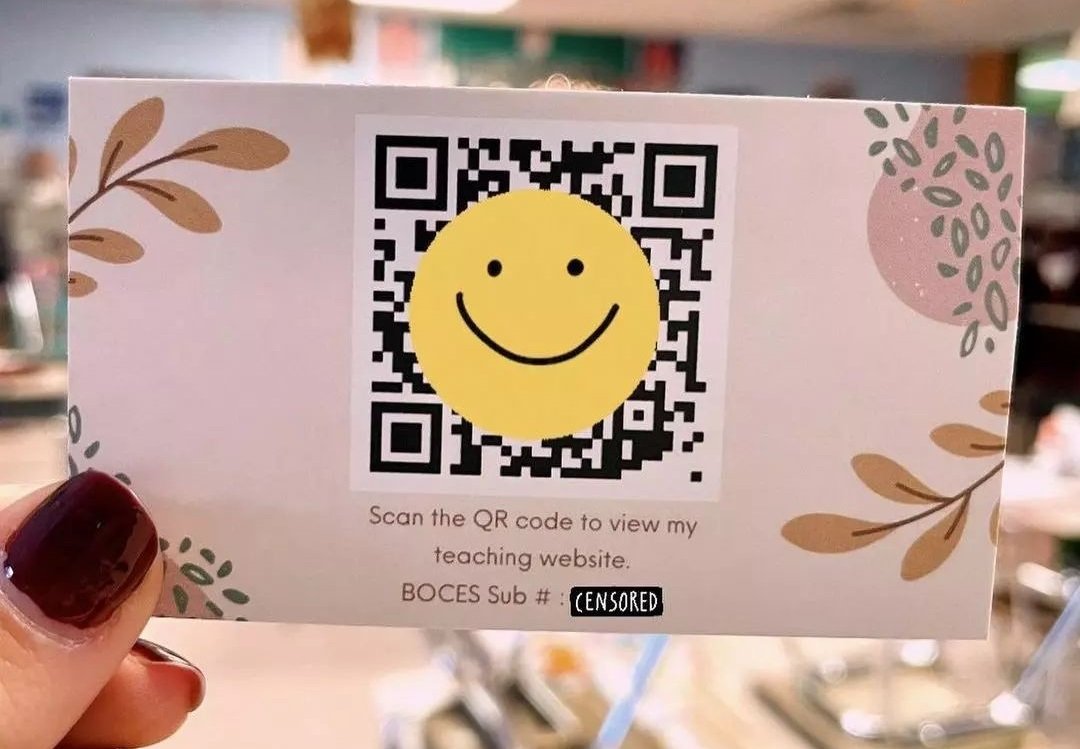 Get started on your custom business cards before the big day. Here's a quick guide.
3. Tabletop Banners
The ultra-portable, space-saving design of tabletop banners is great for reinforcing brand messages.
This makes them a common sight at information desks, checkout counters, point-of-purchase displays, and retail pop-ups where they can help direct customer attention to your promotions or announcements.
In trade show settings where booth space is limited, this pint-sized sign packs a punch when it comes to impact and functionality.
Try these ideas at your next one:
💡 Use tabletop banners as a design element in your product showcase. They are compact and customizable to give your visual merchandising a cohesive branded look.
💡 Announce an upcoming product drop, limited-time deals, or an exclusive offer available only at the event.
💡 Inform customers of available payment options. Make it convenient for them with a QR code they can scan to complete their purchase.
 
Watch this tabletop banner unboxing to know what comes with your order, and how fast and easy you can assemble it.
4. Postcards
Thank attendees for stopping by your booth and buying from you!
Of course, you can simply say it, but why not add a little something to express your gratitude? Like a postcard.
Postcards make perfect after-sale freebies because they are flexible and budget-friendly. You can order a huge batch and use them for your direct mail efforts, as packaging inserts, and handouts at events.
Artist, painter, and illustrator Kate Hickman maximizes front and back printing by showcasing her art on one side and using the other to promote her site and socials, including a thank you note, and discount information.
 
5. Stickers
If stickers aren't in your trade show haul, were you even there at all?
Because stickers are extremely popular event giveaways, it's almost impossible not to receive one from exhibitors. Which is not at all surprising, given how effective they can be as promotional tools.
Logo stickers for instance, can power up brand recognition and association.
The best part is, if your customer sticks your custom slap on their personal property (drinkware, gadgets, notebooks, etc.), then it helps build awareness and visibility for your business.
Like postcards, stickers are one of the best branded prints to have in your trade show kit because you can use them for a lot of things.
You know we'll bring up packaging and event gifting again, so here's a unique idea from Maggie of Wild Magnolia.
Increase the chances of your custom stickers finding their way on a customer's water tumbler or phone case. Design high-quality custom stickers using our online design tool.
 
Which of these booth essentials are missing in your trade show kit?
Let us know in the comments, or show us your 5 booth must-haves by tagging @uprinting on Facebook and Instagram .
Don't forget to use the hashtag #UPrintingCommunity.