Bird's nest box plays a very important role for products and businesses because it is the first direct contact with customers. It both helps preserve and package products and provide information and brand image to consumers. A beautiful, eye-catching and delicate bird's nest packaging will enhance the product's features and high-end. Bird's nest box is an indispensable thing when you intend to give it to family, friends, partners to make the gift more luxurious and meaningful.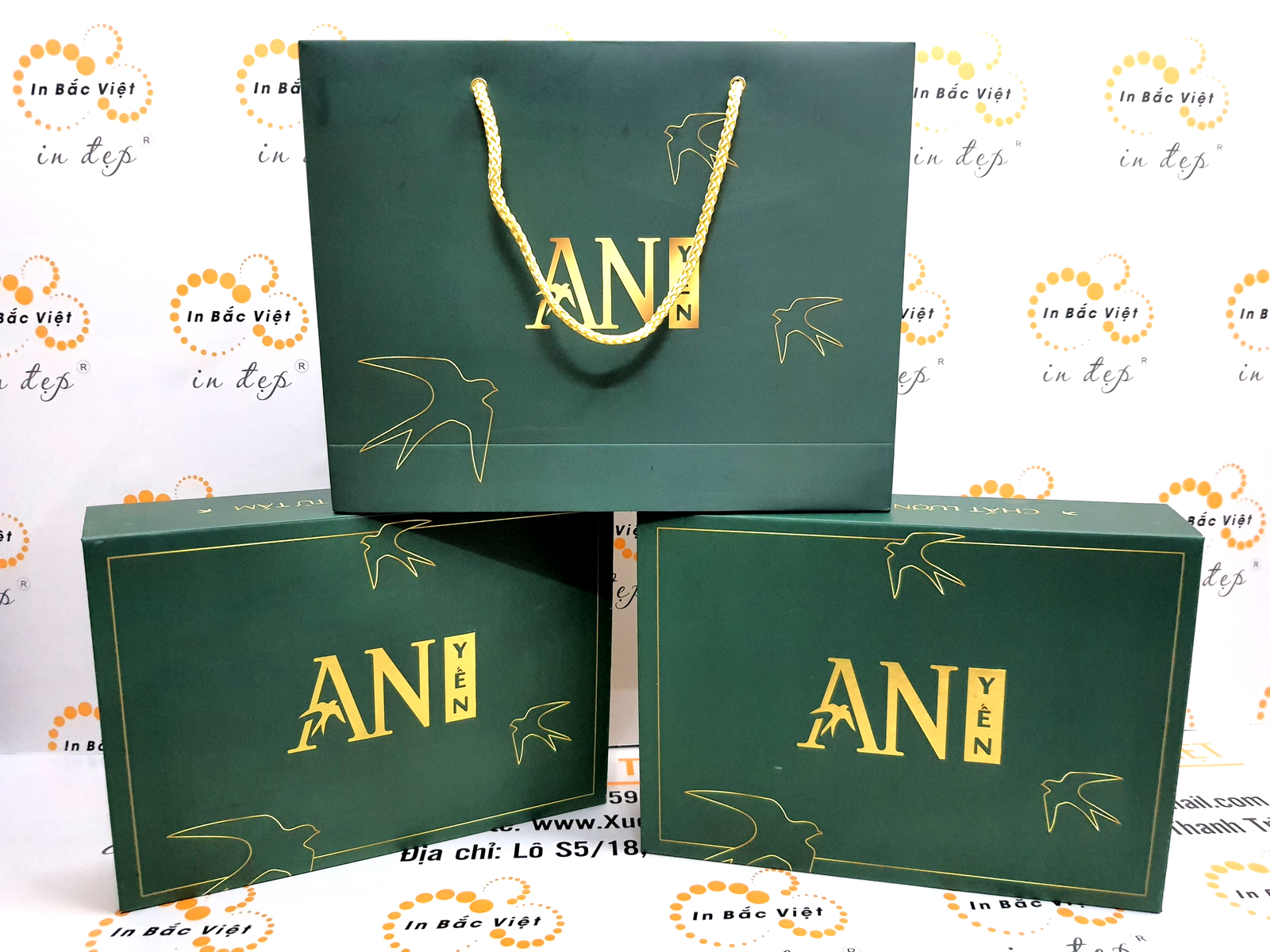 High-end bird's nest box consists of 3 layers:
The first layer is the tray inside the box that helps to fix the product, limiting the impact of the product against the box wall.
The second layer is the paper box layer used to store the product as well as the most important layer to protect the product from outside influences.
The third layer is shipping packaging – paper bags, essential for easier handling, and transportation of goods.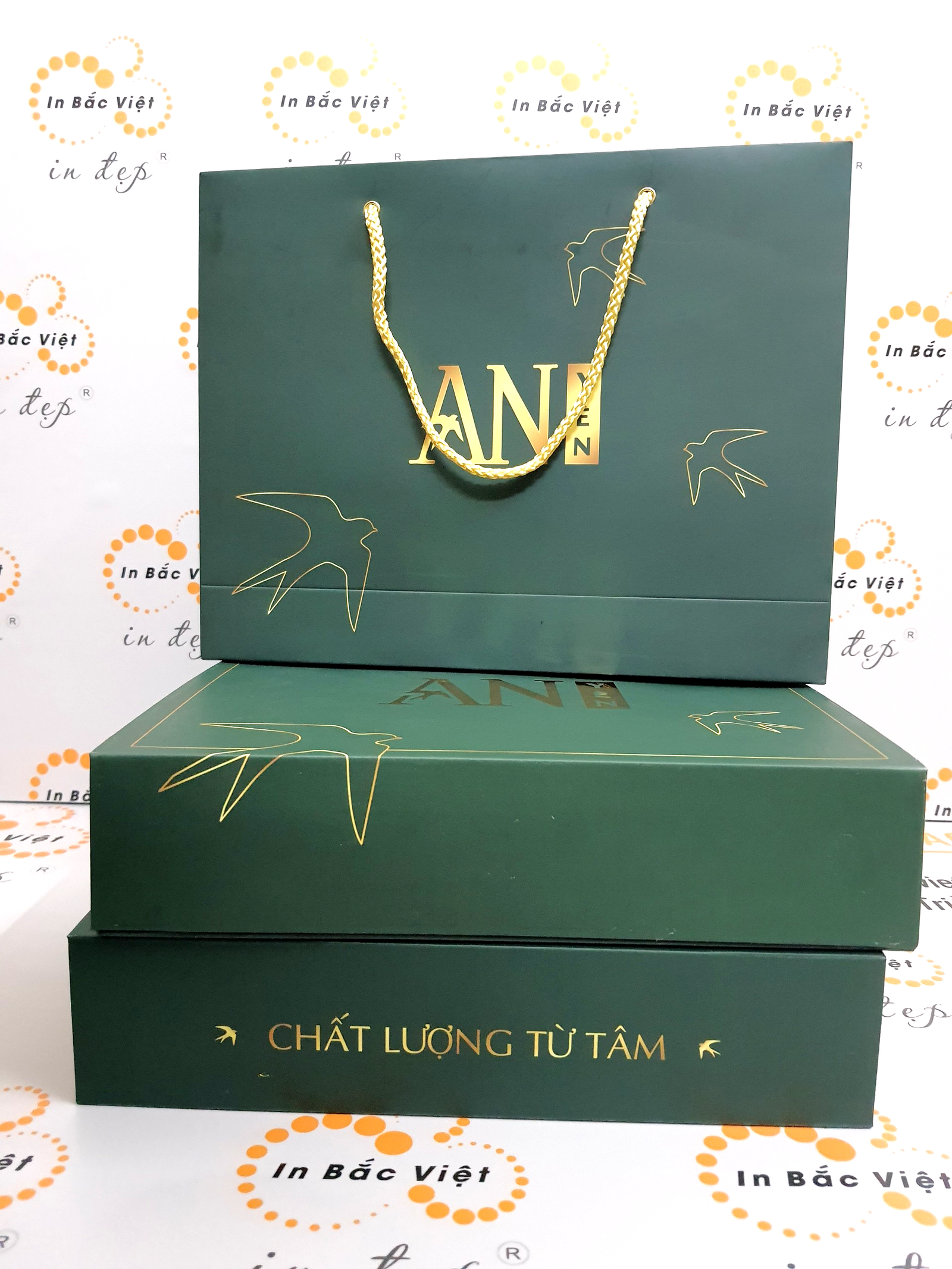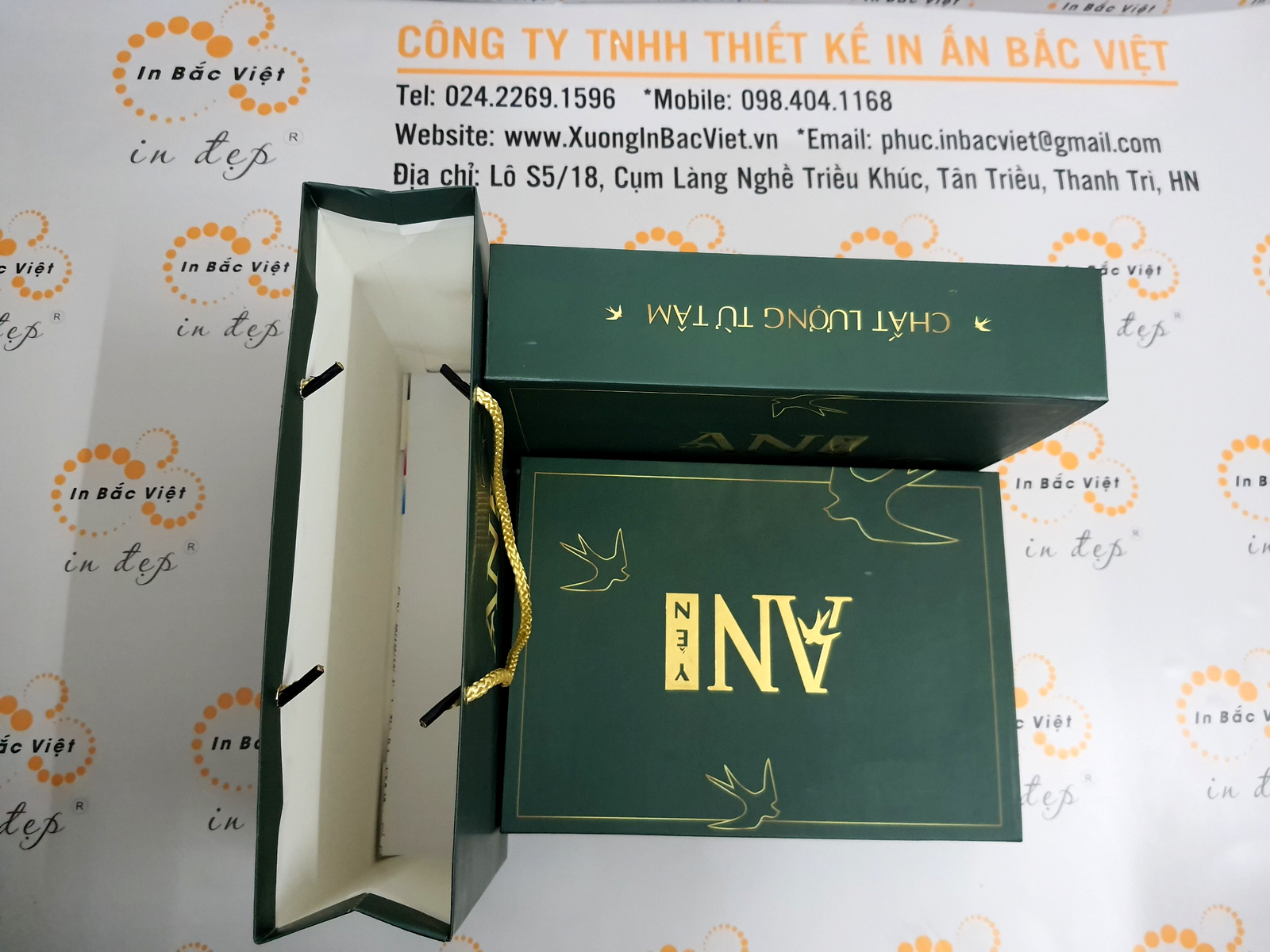 Producing high-class bird-nest paper boxes at Bac Viet Printing Company:
– Free design, competitive price
– Size: depending on customer requirements or according to the size of the product
– one to four color offset printing cover, lining paper or offset printing paper from one to four colors
– Material: Couche paper or high-grade art paper
– The outside is laminate or matte film
– Needle press, floating if available or can be coated with UV fixation or full UV
– Genuine carton paper, sturdy
– Cover the paperboard and the inner liner paper with carton paper
– Proceed to shape the box according to the design of a rectangular box, square shape or circle, …
– The lid of the box is attached with a magnet to create a solid adhesion between the lid of the box and the body of the box
– Inside the box there are many partitions to store cakes, lined with cloth or not
– Packing and delivery (completion time from 7-15 days depending on the quantity that customers order)
At Bac Viet Printing Company we always aim to give customers the prestige, quality and delivery schedule on time agreed upon.
Contact us at the hotline below for a free consultation!
North Vietnam Design and printing Ltd., Company
Specializes in products to print high quality hard box, print paper bags, print paper boxes, print carton – corrugated carton box, print decal – stamps – labels, catalog …
Hotline:098.404.1168 – 0964.22.6899
Mail: phuc.inbacviet@gmail.com
Website: https://hanoipackaging.com – https://xuonginbacviet.vn – https://intemhanoi.vn