North Vietnam Design and printing Ltd., Company printing all kinds of paper boxes, paper bags, paper packaging with the best price.
Wine has been a gift for many customers for a long time, so in order for its products to attract customers, the printing of wine boxes for businesses is very important.
Wine containers help the product from being scratched or broken during transportation, and not affected by weather factors such as rain, wind, …
Printing wine boxes is not only to store and protect products but also bring effective communication value, brand advertising for businesses. At the same time, it also helps improve the position and image of the product in the current market.
Printing wine boxes with creative and unique design will be an important factor contributing to a good impression on customers, especially with products that depend heavily on designs and mainly as gifts such as bird's nest. alcohol,… these products require high aesthetics and their value is highly dependent on the container.
Processing wine boxes with fast and modern printing technology, diverse paper materials will create many different paper box designs, meeting all customers' needs.
The detailed information about the business printed on the surface of the paper boxes will also contribute to increasing trust, building a reputation with customers and consumers. Helping the brand to be more known, while bringing the best business performance.
What must be guaranteed for premium wine boxes?
Regarding the form of the wine box: The box must be suitable for the product (neither too small nor too large), which will ensure the safety and aesthetics of the product. Next is the design of the box, in order to express the elegance and elegance, the box needs to be designed in a sophisticated and meticulous manner.
About the color of the wine box: Besides the form of the box, the color of the high-end wine box is also a very important criterion. With high-end gifts such as wine, containers should use elegant colors, which are polite to show class and elegance.
About product information on wine containers: Wine is a unique product when circulating in the Vietnamese market. Because of this, on a high-end wine box, there is no shortage of product information. Information should be included such as origin, ingredients, alcohol level … Information should be printed clearly and specifically.
Quality of wine boxes: Premium wine boxes should be made from hard, quality materials such as hard boxes or carton boxes. These boxes are not only capable of withstanding great external forces, but also are sturdy, showing their aesthetics. In addition, the wine box should be printed with the correct technique with modern printing technology. Materials of printing paper, ink … need to be carefully and carefully selected.
Here are some pictures of Wine Boxes – wine box designed and produced at North Vietnam Design and printing Ltd., Company: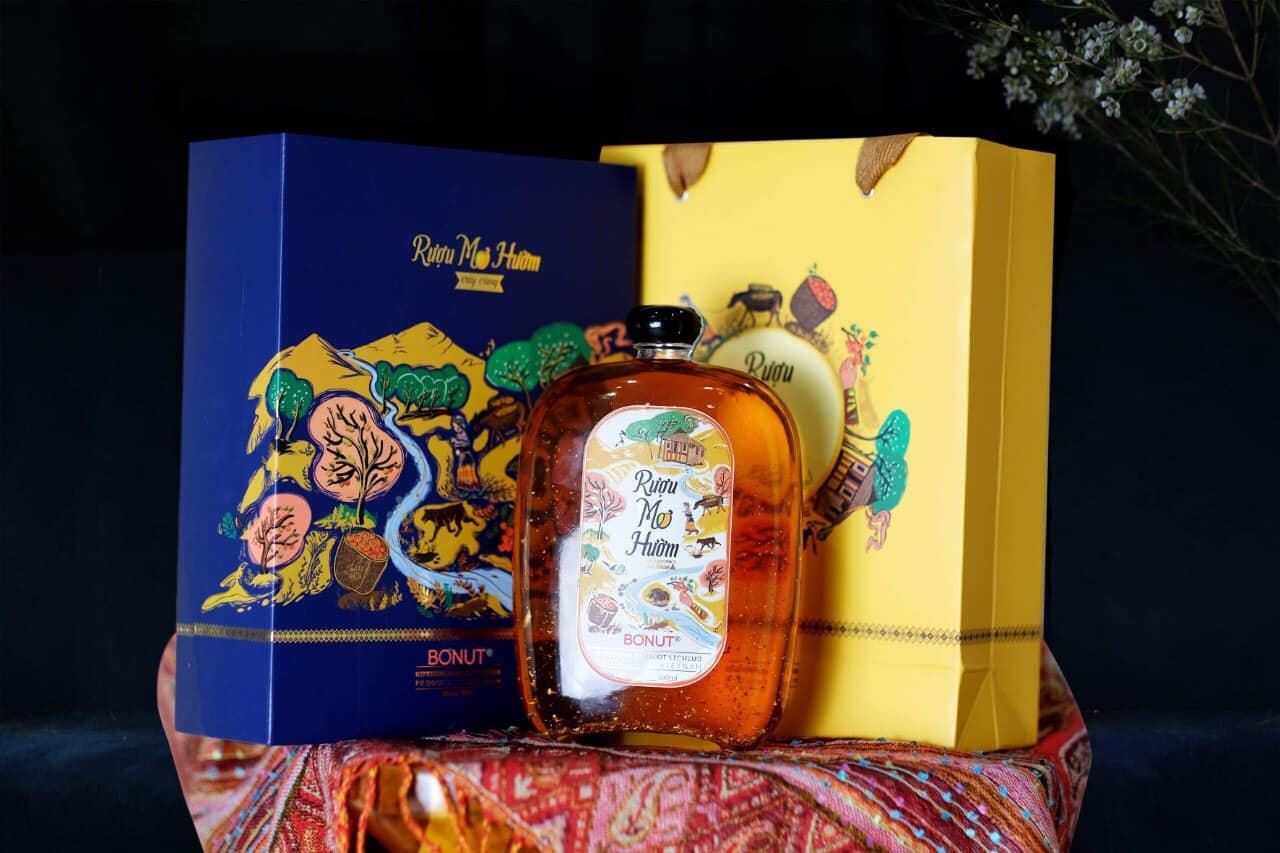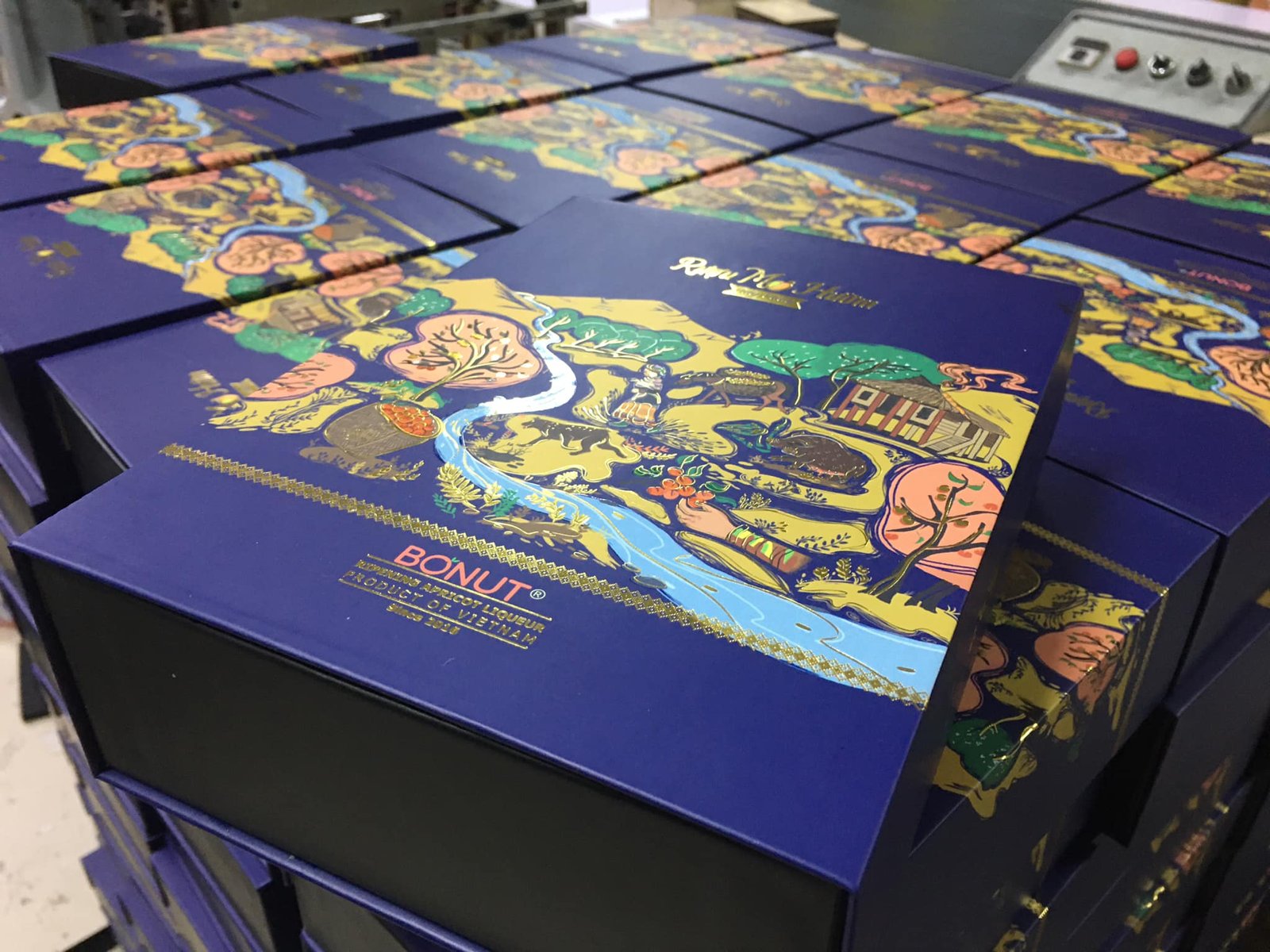 In addition to wine boxes, we also offer customers a sample of wine box products. With the need for easy handling, easy transport, choosing a box bag will be an effective solution for the user.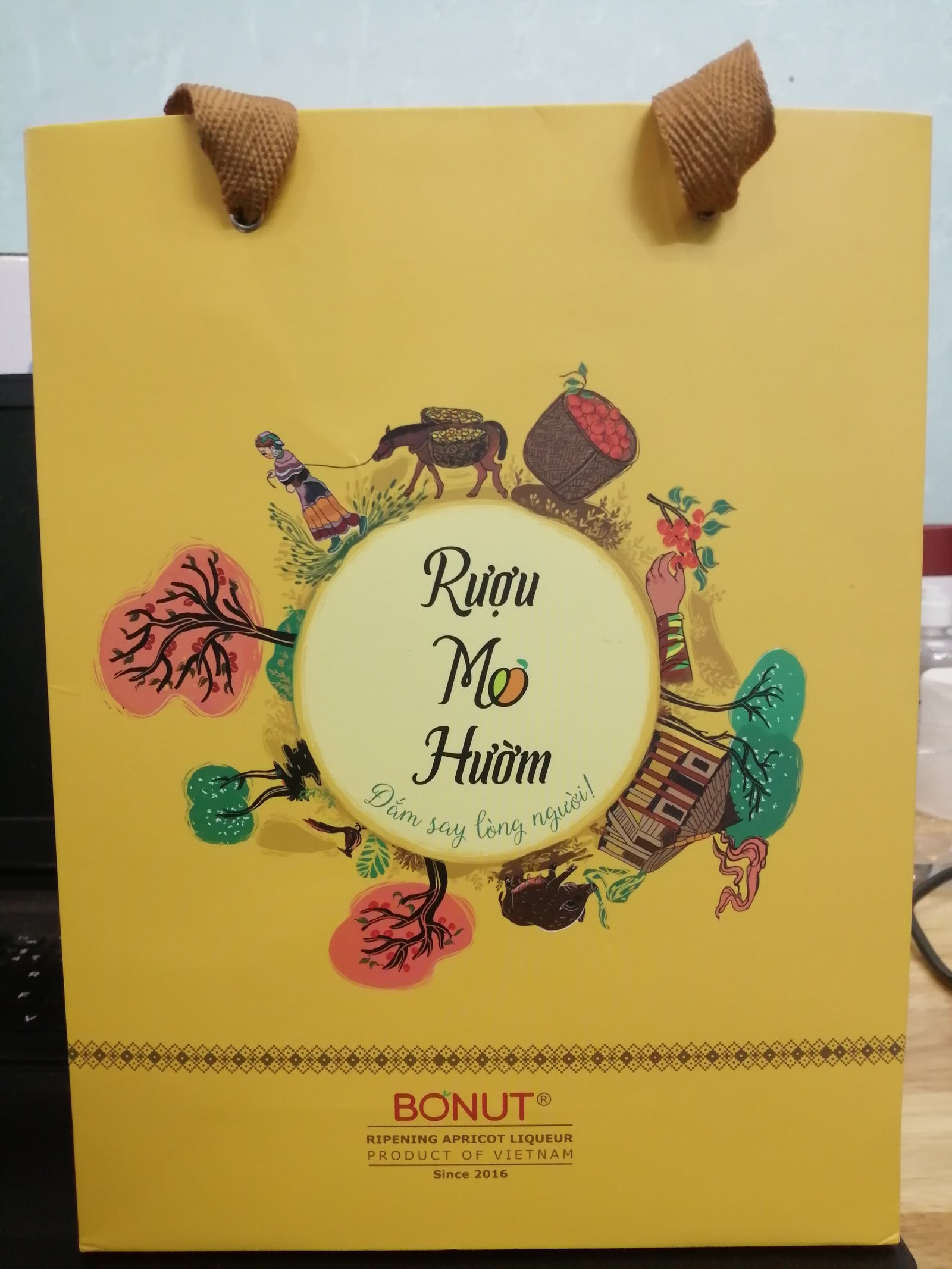 The process of printing wine boxes at North Vietnam Design and printing Ltd., Company:
When customers need to print wine boxes at Bac Viet Printing Company to serve the business activities, packaging goods and products for consumers. Customer information will be received and followed a certain process:
Step 1: 

Receive information from customers
Step 2: 

Consulting and quotation for guests


Step 3: Proceeding to sign contracts, deposits
Step 4: Designing product samples for customers
Step 5: Edit according to customer comments
Step 6: Print test product samples
Step 7: Proceed to official printing
Step ́8: Delivery to customers
Step 9: Acceptance test, terminate the contract

Contact us as soon as you need to print high quality hard box, print paper bags, print paper boxes, print carton – corrugated carton box, print decal – stamps – labels, catalog …
North Vietnam Design and printing Ltd., Company
Hotline:098.404.1168 – 0964.22.6899
Mail: phuc.inbacviet@gmail.com
Website: https://hanoipackaging.com – https://xuonginbacviet.vn – https://intemhanoi.vn